Providing a Sense of Comfort and Community.
Assisted Living Apartments for Seniors
Discover the ideal home for seniors at Colonial Residence: Assisted Living Apartments. Enjoy a secure and safe environment with a caring and attentive staff who will make you feel like family. Connect with friendly neighbors who understand and share your experiences. Embrace the comfort and familiarity of home at Colonial Residence.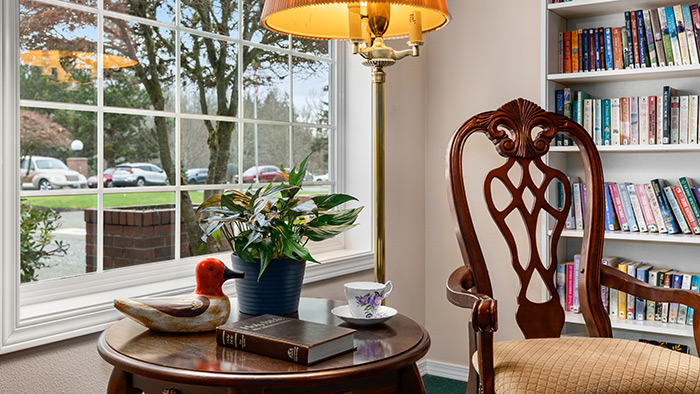 Safe Alternative Housing
We offer a variety of housing plans to meet your specific needs.
Secure Environments
Rest easy knowing that we provide care staff and 24 hour security.
Schedule a Tour
Schedule a time to visit our facilities and meet our friendly staff.
Beauty and Independence Together
Experience the perfect blend of comfort and convenience at Colonial Residence. Choose from a variety of floor layouts that offer the comforts of home, while also providing access to the services you need. Stimulate your mind with engaging activities and indulge in the local cuisine of Centralia.
Our picturesque surroundings will transport you to a worry-free environment, where you can forget about meal preparation and household chores. Our friendly caregivers will ensure your comfort, while you enjoy the beauty and privacy of Colonial Residence.
Make the most of your golden years in a charming and welcoming community. Make Colonial Residence your new home in Centralia, WA. Contact us today at 360-736-1551.
Request Additional Information
If you are looking for a lovely, assisted living community look no further than Colonial Residence. Call us today to learn more about our many amenities and see why we are the premier choice for seniors seeking a comfortable and fulfilling retirement experience.